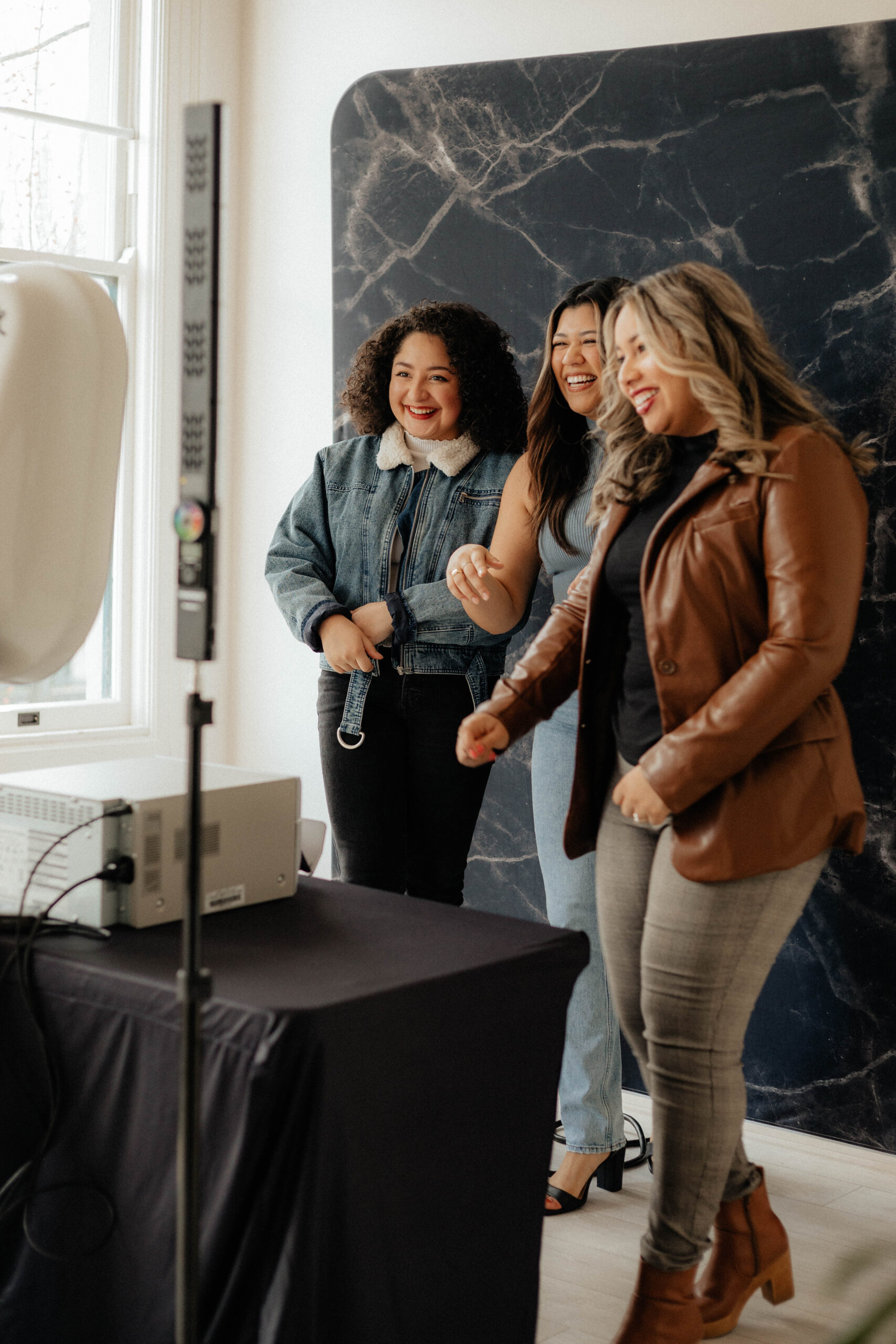 25 Aug

Scheduling Your Photobooth

Scheduling the photo booth at the right time can significantly enhance the overall experience for your event attendees. Here are some tips on when to schedule a photo booth:

During Cocktail Hour:
Placing the photo booth at the entrance or near the cocktail area can engage guests as they arrive. It's a great way to set a fun tone for the event and keep guests entertained while they socialize.

After Key Activities:
Schedule the photo booth after important activities like speeches, presentations, or awards. This provides guests with a break and allows them to have some lighthearted fun before or after more formal moments.

Between Dinner Courses:
For events with seated dinners, consider scheduling the photo booth during breaks between courses. This prevents guests from feeling restless during the meal and keeps the energy level high.

Evening Entertainment:
If your event includes music, dancing, or other evening entertainment, place the photo booth near the dance floor. Guests can take breaks from dancing to enjoy the photo booth, creating a nice balance between dancing and socializing.

Transition Periods:
Use transition periods, such as moving from one part of the event venue to another, to encourage guests to interact with the photo booth. This keeps them engaged during logistical changes.

Before the Event Ends:
Position the photo booth near the exit as the event comes to a close. This provides attendees with a final opportunity to take memorable photos and say their goodbyes while leaving the event on a positive note.

Themed Moments:
If your event has a specific theme or special moments (e.g., a costume contest, award ceremony, or announcement), schedule the photo booth to align with those themes. This ensures that the photos captured reflect the event's highlights.

Interactive Sessions:
If there are interactive sessions or workshops at the event, consider scheduling the photo booth during breaks. Attendees can engage with the booth while learning, networking, or participating in hands-on activities.

Long Events:
For events that span several hours or multiple days, schedule the photo booth strategically to prevent attendees from feeling overwhelmed or missing out. Have the booth available at different times to cater to various attendee schedules.

Consult with the Photo Booth Provider:
Consult with the photo booth provider to determine the best timing for setup and operation. They might have insights based on their experience regarding optimal scheduling based on lighting conditions, event flow, and guest behavior.

Ultimately, the timing of the photo booth should align with the event's overall schedule and objectives. By strategically scheduling the photo booth, you can enhance guest enjoyment, capture meaningful moments, and create a more memorable experience for everyone involved.