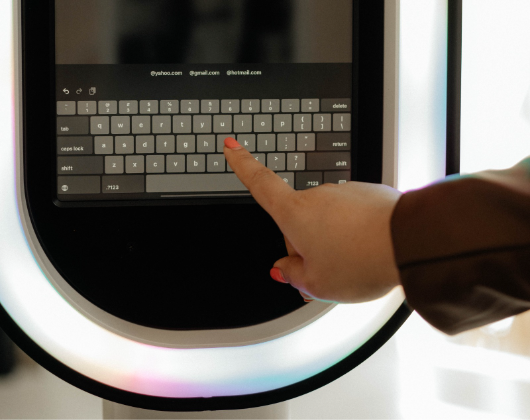 22 Apr

Virtual Booth: A Must Have at Your Next Hybrid Event

Since the pandemic, hybrid events have become popular, and looks like they are here to stay. What is a way to keep your virtual attendees engaged in your event? Two words, Virtual Booth.

What is a virtual booth?

A virtual booth allows any device with a camera to upload pictures/videos to the event's live gallery. The goal is to give the closest photo booth experience without being physically present.

How does it work?

First, we will work with you to customize your virtual booth. Once the virtual booth is set up, a link will be provided to share with your attendees. When the link is clicked, their virtual photo booth session will begin. The pictures captured during the session will be automatically uploaded to the live gallery. They will be able to email themselves the pictures taken right after the session.

Want to see for yourself? Click the link below for the virtual booth experience.

Photobomb Photobooth Virtual Booth

Occasions to use Virtual Booth

Weddings:

Keeping your family/friends involved with your special day. A virtual booth will give them the opportunity to take branded pictures that can be viewed later in the live gallery. They will also be able to leave a personal video that you will be able to view later!

Corporate Events:

Hosting a company event and would like to involve your remote employees? Virtual booth has your back! With our branded templates, your marketing department will thank you.

Grand Openings:

Looking to create more content for social media advertising? Our disclaimer feature gives you permission to use pictures for marketing/advertising purposes.




Whether you have virtual attendees or like the idea of using a virtual booth for your event, we can certainly help.