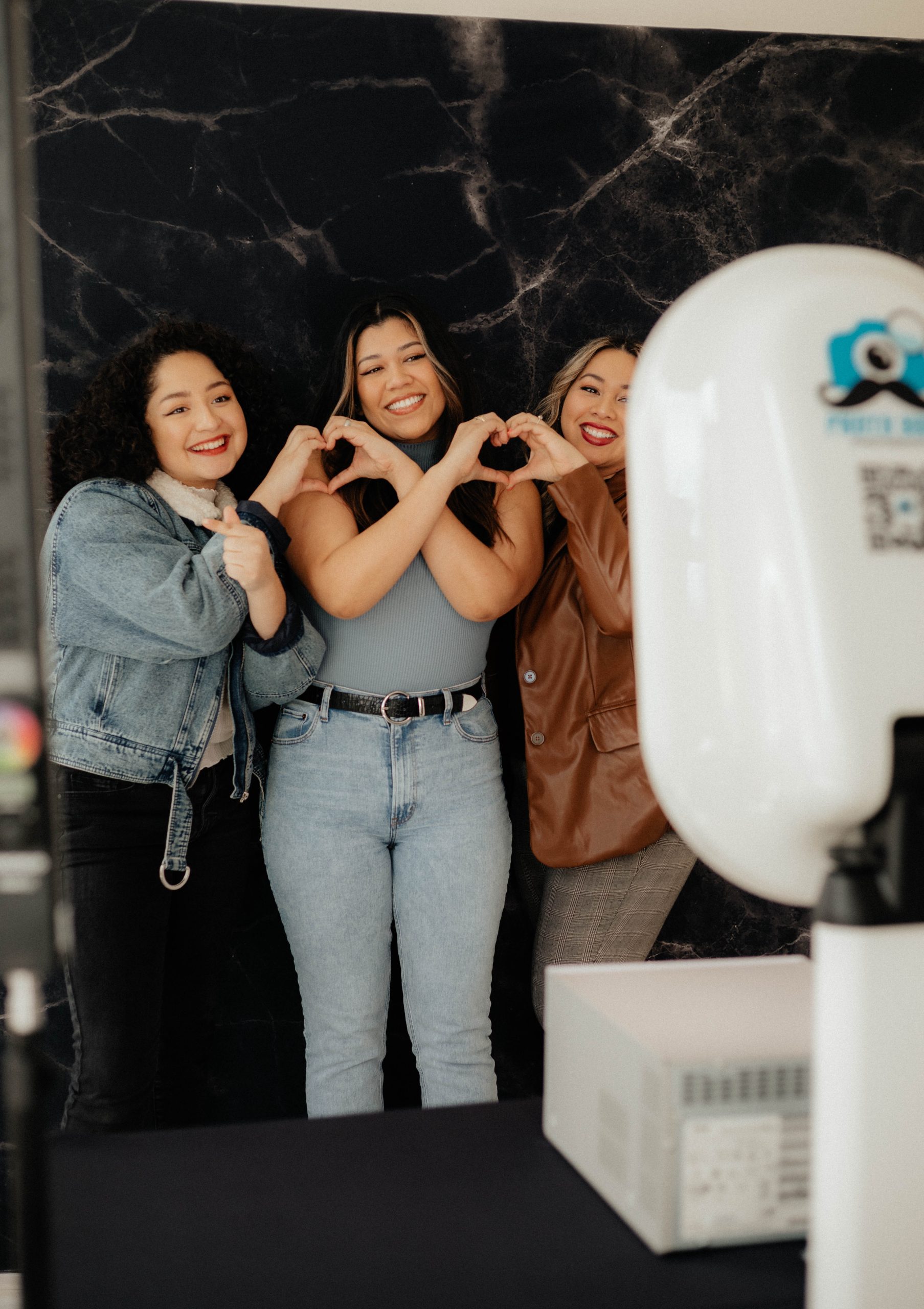 21 Aug

Why You Should Have a Photo Booth at Your Wedding

When it comes to planning a wedding, there are countless details to consider, from the venue and the menu to the flowers and the music. One trend that has taken the wedding world by storm in recent years is the inclusion of a photo booth. While it might seem like just another item on the to-do list, a photo booth can actually add a whole new dimension to your wedding experience. Let's delve into why you should seriously consider having a photo booth at your next wedding.

1. Entertainment That Keeps on Giving

Wedding receptions are all about celebrating, and what better way to keep the festivities going than with a photo booth? A photo booth provides endless entertainment for your guests throughout the event. From the young to the young at heart, everyone loves hamming it up for the camera and striking funny poses with friends and family. It's a surefire way to keep the smiles and laughter rolling all night long.

2. Snapshots of Spontaneity

While your professional photographer will capture the formal moments and staged shots, a photo booth captures the candid, unscripted moments that often turn out to be the most memorable. Your best friend busting out her dance moves, your grandparents sharing a sweet embrace, or your cousins wearing goofy props – these are the moments that add depth to your wedding album. A photo booth captures the genuine essence of your loved ones, allowing you to relive those authentic moments again and again.

3. A Personalized Keepsake

Wedding favors are a thoughtful way to thank your guests for sharing in your special day. Instead of traditional trinkets that might end up in a drawer, a photo booth offers a personalized keepsake that your guests will treasure. Photo strips featuring their own goofy poses and happy smiles will remind them of the joy they experienced at your wedding. It's a token of appreciation that truly resonates.

4. Icebreaker Extraordinaire

Weddings often bring together people from various walks of life who might not know each other. A photo booth serves as an icebreaker, giving guests a reason to strike up conversations and connect in a lighthearted setting. The shared experience of dressing up in silly props and capturing wacky poses can foster new friendships and create lasting memories.

5. A Modern Guestbook Twist

Guestbooks are a classic way to capture the well-wishes of your loved ones, but a photo booth can add an interactive twist. Encourage guests to take a photo strip and leave a heartfelt message. This dynamic alternative to the traditional guestbook not only captures their words but also a snapshot of their personalities in the moment.

6. Unleash Creativity

Photo booths come with an array of props, backdrops, and customizable options that invite guests to express their creativity. From oversized glasses and feather boas to vintage-style filters, there's no limit to the fun you can have. This is your chance to let loose and showcase your personalities in a playful way.

Conclusion

Incorporating a photo booth into your wedding adds an extra layer of fun, creativity, and spontaneity to your big day. It's not just about capturing pictures; it's about capturing moments and emotions that make your wedding uniquely yours. From keeping guests entertained to providing personalized keepsakes, a photo booth is a decision you won't regret. So, if you're looking to create a wedding experience that's unforgettable and filled with joy, make sure a photo booth is on your checklist!